Our great team at Veterinary Associates performed a community service day on April 2nd picking up trash along Mud Lane in Waimea.  See the pictures here: VAI service day
  Congratulations to Corrina for her winning pie at the recent third annual Veterinary Associates Pie Contest and Volleyball Tourney!  Corrina's Taco Pie beat out the tasty competition with Dr. Wood's Red, White, and Blueberry pie and Dr. Gressard's Mango pie in close second and third place.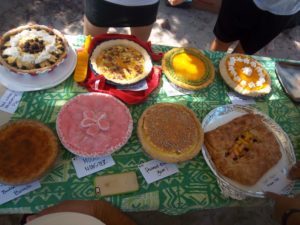 We are so proud of our wonderful technicians for completing our 6 week anesthesia training program.  Leahi, Corrina, Kaiu, Jo, and Ivory all worked very hard learning under the instruction of Willie-Joe and Dr. Hamilton about the many facets of anesthesia so that they can provide the best support and care for our doctors and patients.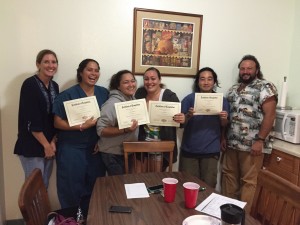 Happy Holidays 2015!  Here are the Creative Stocking's made by VAI Staff members!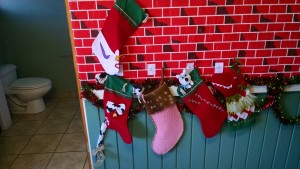 Revisit your favorite pumpkins from our
2015 pumpkin carving contest
Blair, Theone, Chelsea, and Corrina at the Merrie Monarch Parade 2013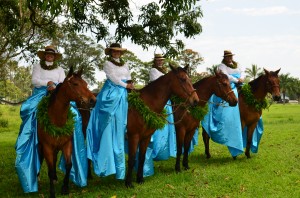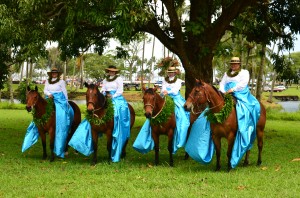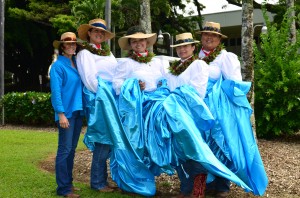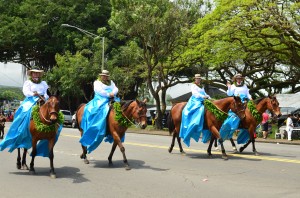 Going Green